Holiday Sale with NEMS
Would you like to participate in a holiday sale with NEMS?  We've been accepted into the Artspace annual holiday gift sale in Maynard from December 6-8! We're looking for 8 NEMS members to show and sell their work.
https://gallery.mailchimp.com/a3d0a6016858411e2d7b141b3/files/1ff54741-f4e6-4ead-a06c-20d9081a8d64/Artspace_show_details_and_application_3.pdf
Details
Show dates:
Setup: Thursday Dec 5th, 5–8 p.m. or Friday Dec 6th, 12–4:45 p.m.
Show: Friday, Dec 6 from 5-8 pm, Saturday, December 7 from 10-5 pm and Sunday December 8 from 12-5 pm.
Guidelines:
We will focus on functional items and small pieces, including a limited amount of jewelry.
Prices should range from $30-$300 with most of the pieces priced at less than $100.
Participants must be NEMS members in good standing
Each accepted artist will be able to use up to a square foot of hanging space and 2 square feet of table space.  No artist can show more than 5 pieces of jewelry.
Selection process:
Amy Marks and Emily Bhargava will be organizing the table and showing their work, and there is space for up to 8 other NEMS members to participate.
If you're interested please fill out the application in the link above and send it to Emily Bhargava at Emily(Replace this parenthesis with the @ sign)connectionlab.org by October 13th.  You'll need to include three photos of work that you would like to sell or, if absolutely necessary, photos of similar quality work.  We are being asked by the show organizers to jury individual members into the show to assure a high-quality product.  Using the photos that you submit, a jury will select 8 participants based on functionality, reasonable price points, composition, technique, use of color and originality, and to assure an overall variety of products.
Applicants will be selected by November 1st. Once selected, each participating artist will receive further instructions and will:
Pay $20 toward the cost of the table
Sign up for a shift setting up or tearing down the booth or staffing the tables
Fill out an application form and liability waiver for ArtSpace
Deliver their work and packing materials to Amy or Emily (details TBD)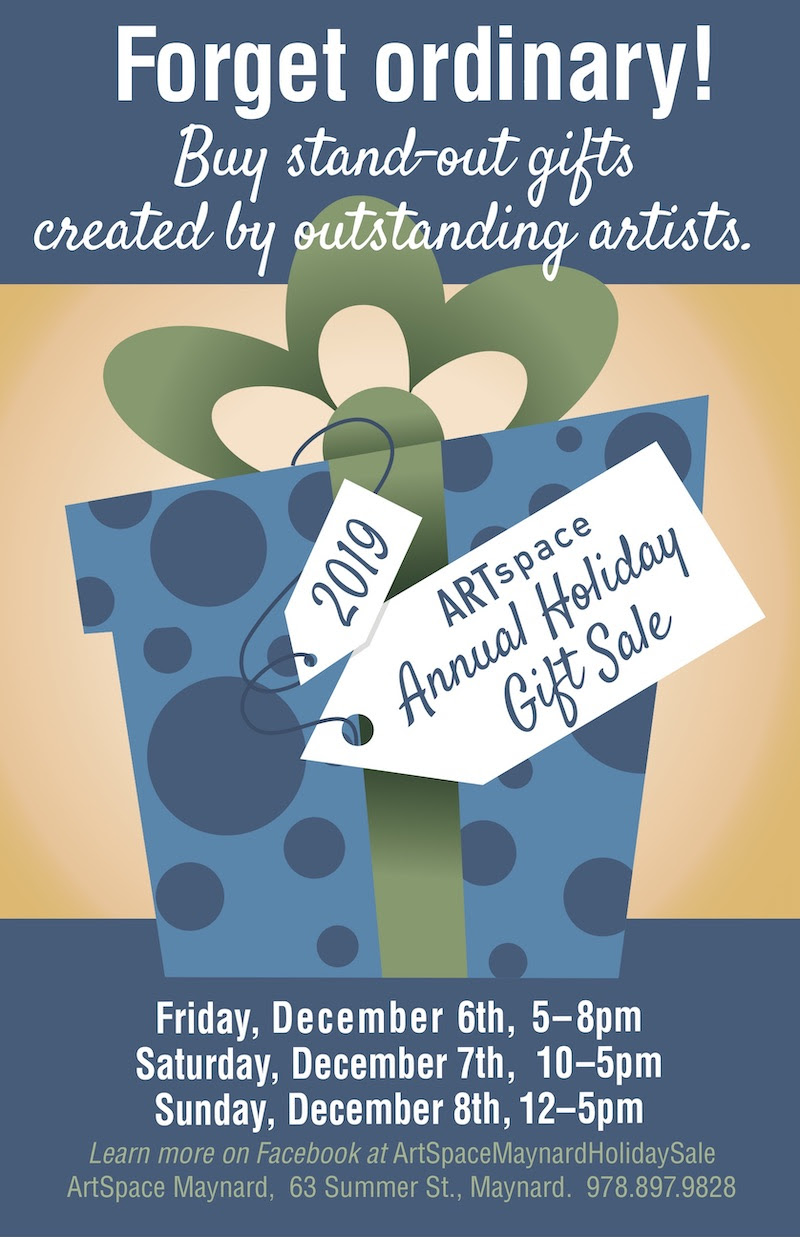 NEMS Online Webinar Series: The Skills You Need for Public, Community Projects and School Residencies
Date: Tuesday, November 19, 2019
Time: 8:00 pm
Debora Aldo has been a professional mosaic designer, fabricator and installer since 2005. Over the years, she has created dozens of architectural mosaics, some of which will be featured in this presentation as an overview to give viewers a sense of what is required to do these types of projects. Debora will talk about how she acquired her skill set; the positive and problematic issues that arise doing commission architectural work, and will discuss how to facilitate school or community projects. There will be a Q&A following the presentation.
Join Zoom Meeting
https://zoom.us/j/208584197
New England Mosaic Society All Member Show
September 17 – October 5, 2019
Wedeman Gallery, Lasell University, Yamawaki Art & Cultural Center
47 Myrtle Avenue, Newton, MA
The Wedeman Gallery at Lasell College accepted our proposal for a NEMS Members' Show. We have been invited to exhibit Sept. 12- Oct. 5, 2019.  With your application, each member can submit up to three recent original works. Please, do not include submissions previously exhibited in a NEMS show. From your submission, the jury will select one piece for the show. Artwork will be judged on technique, composition, design, and use of materials.
We will carry on the tradition of recognizing excellence in mosaics by offering awards. The awards will be chosen by the judges, except for the People's Choice award which will be selected by the visitors to the exhibition.
The award categories are:
Best in Show

Artistic Distinction

Technical Distinction

Recognition of an Emerging Mosaic Artist (Artists with 3 years or less experience)

People's Choice 
For more information about the venue hours and directions, click here: 
www.wedemangallery.com
Art In The Orchard
Park Hill Orchard, 82 Park Hill Road, Easthampton, MA
August 10-November 24
Reception Date: August 17 (afternoon)
Check out the Field of Hearts Mosaic Project at this biennial sculpture event. Walk along the winding trails through the orchard's fruit gardens to view the sculptures. Over 25 mosaic artists from the New England Mosaic Society (NEMS) will be exhibiting 3-D mosaicked hearts.
July 15 – Aug 4 Installation by Appointment
August 10 – Nov 24 Exhibition and Events
August 17 Opening Reception
September 14 Full Moon Walk
November 24 Closing Day
TBD Awards Ceremony & Festivities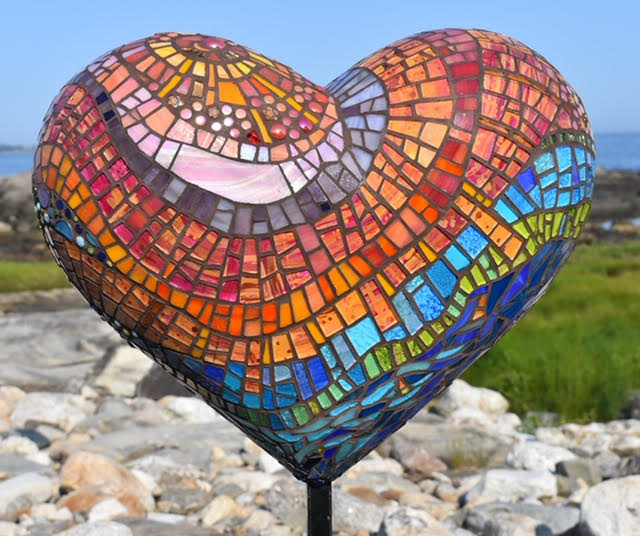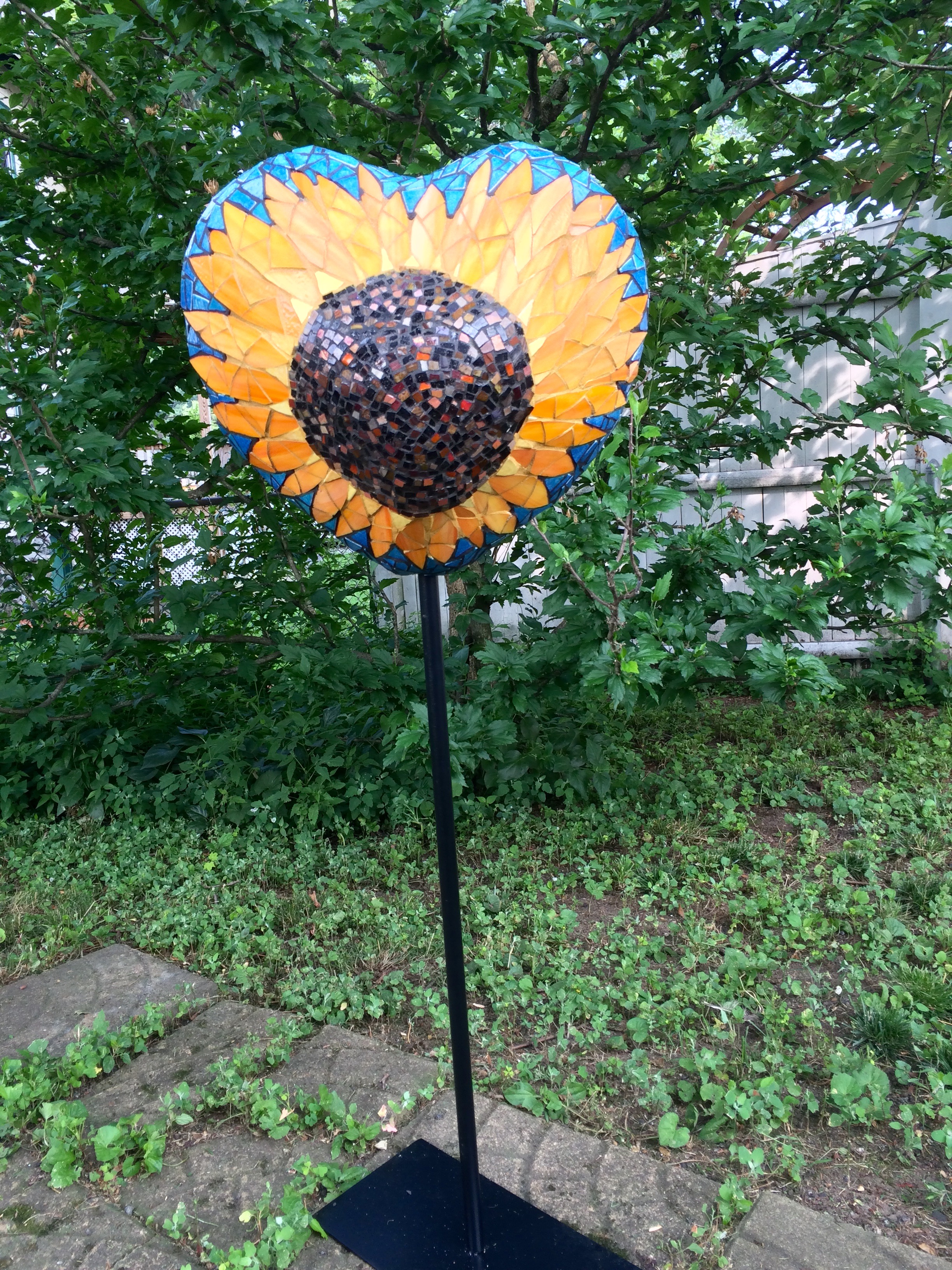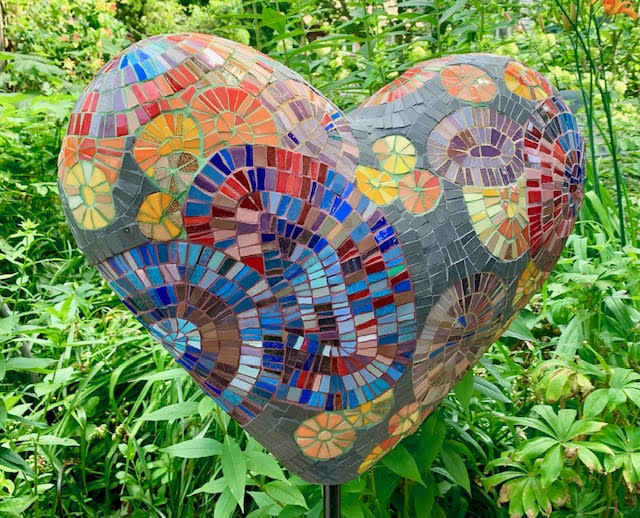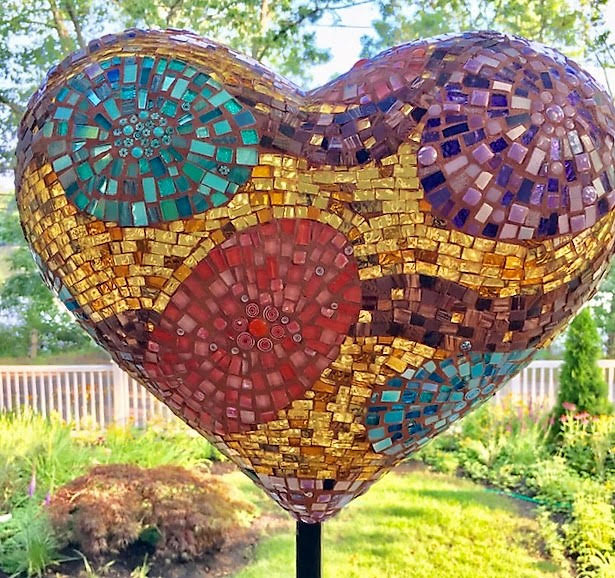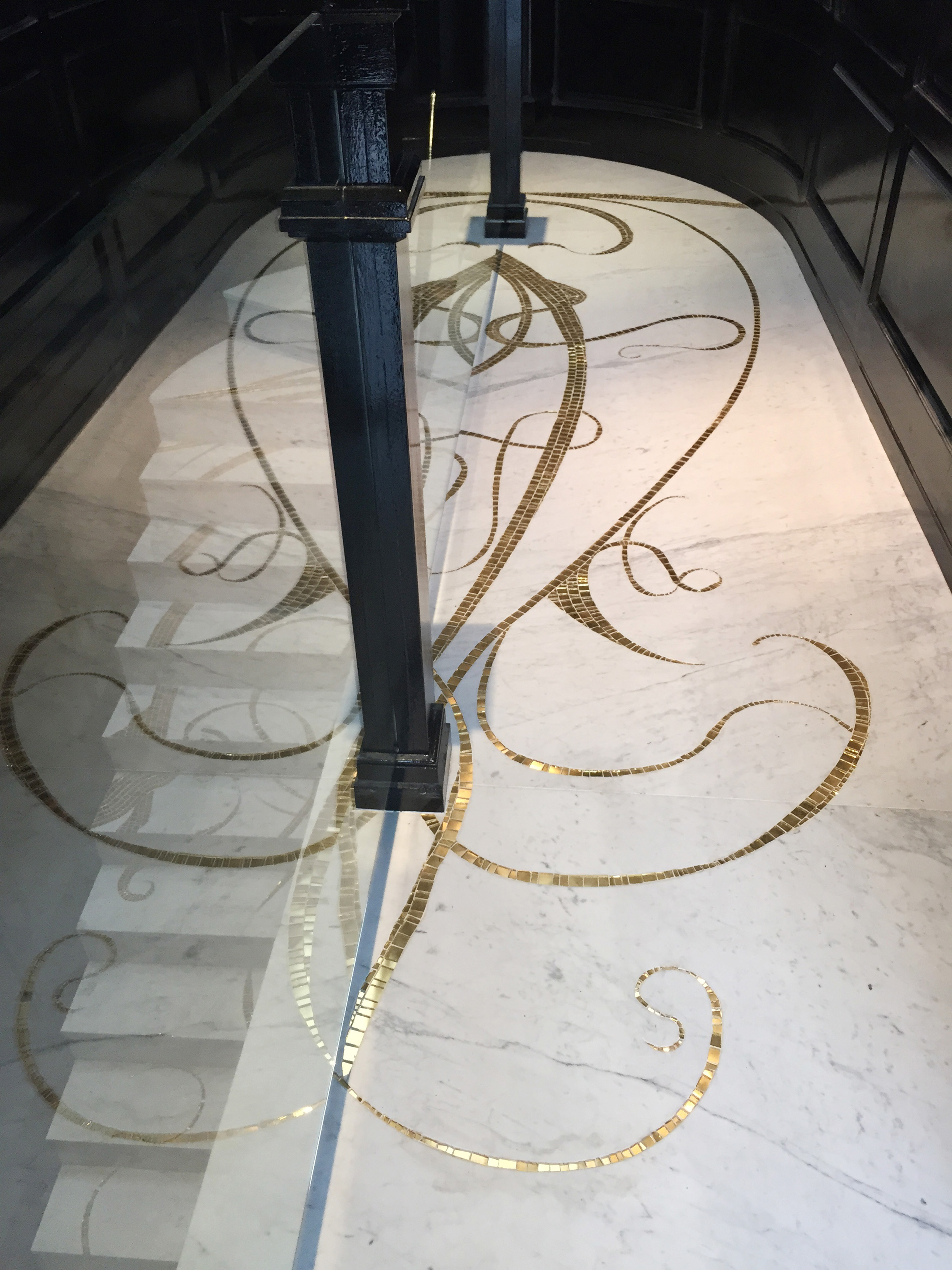 NEMS Online Webinar Series: How I Made It – SOHO Penthouse Gold Mosaic & Marble Floor
Speaker: Cathleen Newsham, Creative Director & Founder, Modern Mosaic Art
This Webinar occurred on Tuesday, May 21st.  If you missed it, click on the link below to view the webinar in it's entirety:
To VIEW WEBINAR, Click Here and you will be brought to YOUTUBE to view the webinar
Cathleen Newsham will provide a step by step description of how she created this stunning floor mosaic for a New York City penthouse.  Unusual and complex in both fabrication and installation, her approach to problem solving and construction issues will help mosaic artists at all levels understand the challenges of architectural mosaic work and how to approach even the most perplexing project.  The tools and materials used will be discussed and participants will have a chance to ask Cathleen questions following the presentation.
NEMS Online Webinar Series: How I Made a 3-D Sculptural Mosaic Garden Bed
Speaker: Carol Krentzman, Artistic Director & Founder, Mosaic Art Institute of Natick
This Webinar occured on Tuesday, March 26th.  If you missed it, click on the link below to view the webinar in it's entirety:
To VIEW WEBINAR, Click Here and you will be brought to YOUTUBE to view the webinar
Carol will take us through the process she used to make her 3-D garden sculpture. She'll discuss how she sculpted the foam and covered it with mesh, concrete and tile. She'll talk about the challenges this project presented and how she overcame them to create a bed that is approximately 4'x 5'x 2′ and weighs about 500 lbs.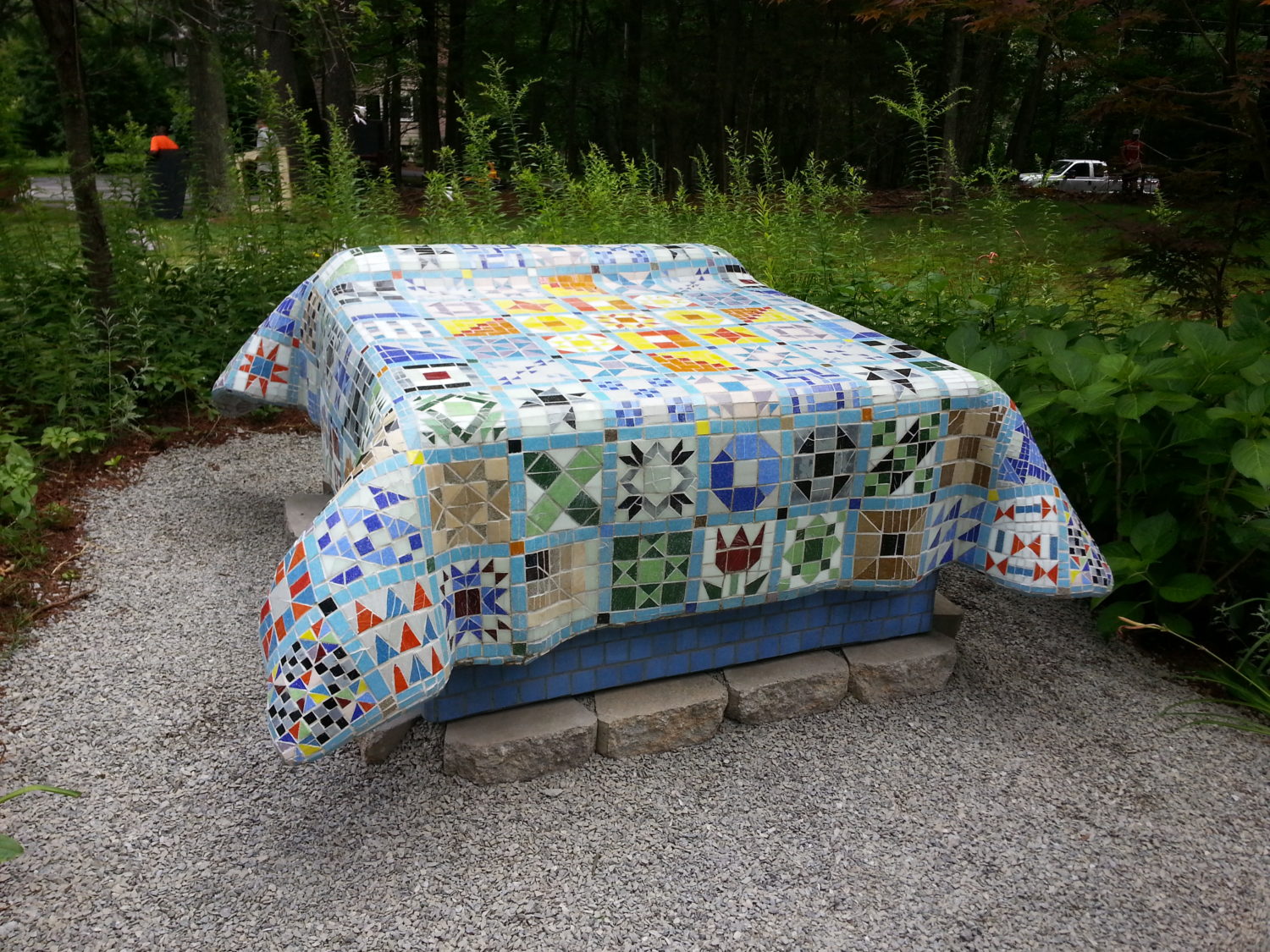 NEMS Online Webinar Series:  All About Substrates and Adhesives
This Webinar occured on Tuesday, February 26.  If you missed it, click on the link below to view the webinar in it's entirety:
To VIEW WEBINAR, Click Here and you will be brought to YOUTUBE to view the webinar
Featured Speaker: Lou Ann Weeks, mosaic artists and cofounder of Skeew.biz, a mosaic supply company that specializes in mosaic backers, co-producer of Mosaic Technique Videos, and editor of I-CMosaics.com.  How do you know which substrate (backer) is the right one for your project, and what is the right adhesive?  There are so many to choose from, and in this webinar, Lou Ann will help you make the right decisions. You'll learn what criteria to consider before you start mosaicking. She'll bring it all together and answer your questions during a Q & A period at the end of the webinar.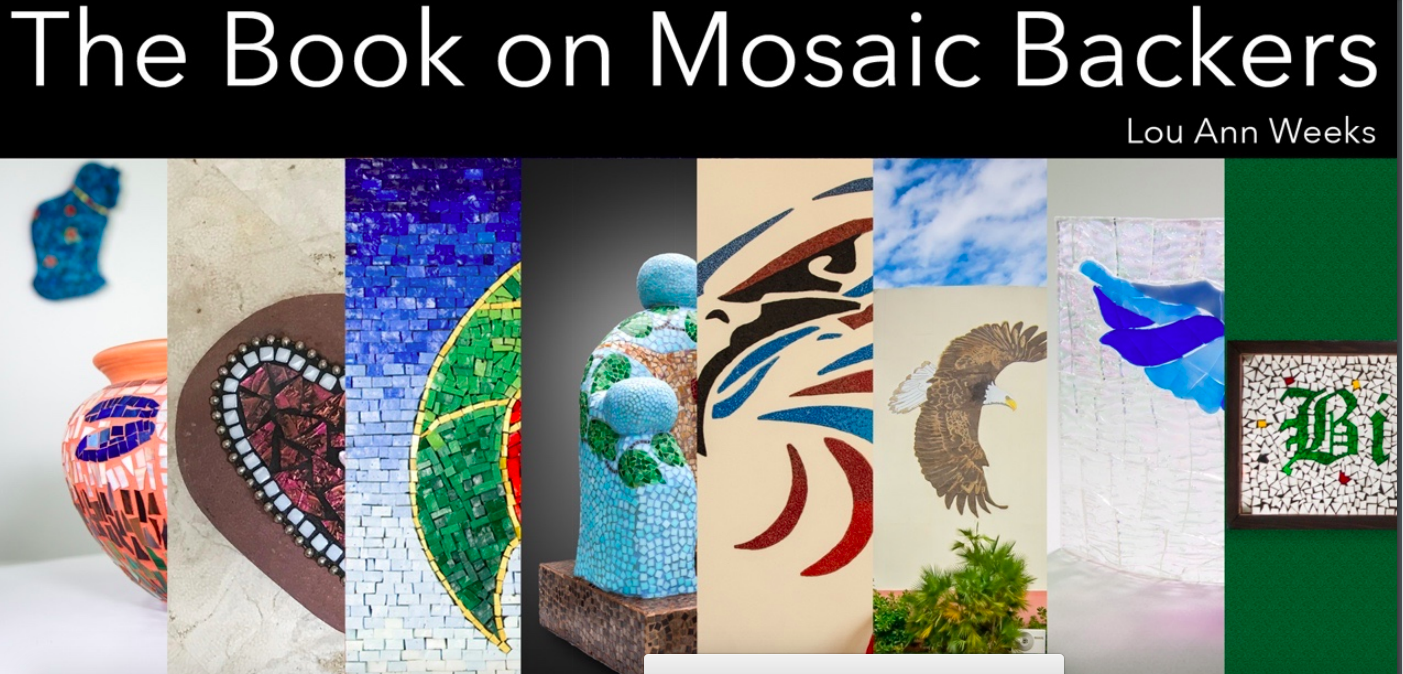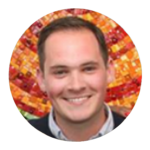 Be Our Guest Interview with Michael Ferreira
NEMS President Michael Ferreira was recently interviewed by Be Our Guest in Acton MA.
Cancellation Policy: 
If you sign up for a NEMS tour or event through SignUpGenius and need to cancel for any reason please take yourself off of the SignUpGenius list. This will help us do final planning for the day of the event or tour. 48 hours of cancellation notice is preferred (for reservations, tickets, etc.). Thank you for your cooperation.